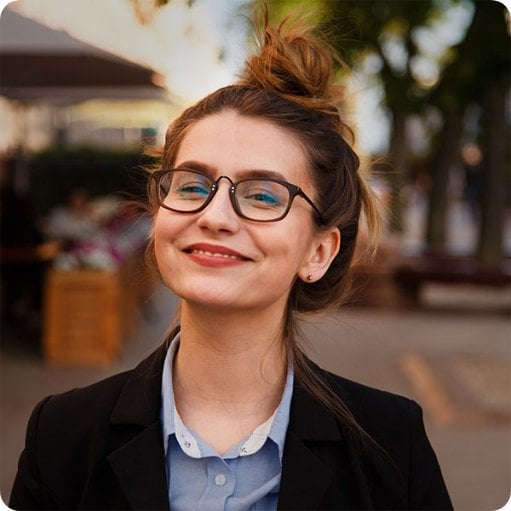 The number of people buying eyeglasses online is massive now. Buying online provides you with many options to pick from, varying from different prices to designs that you can purchase from the comfort of your home. You can also get a lot of information without having to go to the store.
Reports showed that shoppers save as much as 40% when buying glasses online. There are still some disadvantages to purchasing eyewear online such as not getting to try the glasses on and be sure whether it fits perfectly. Also some online stores might fix the wrong prescription and still charge you a lot for the shipping cost. This is why you have to know what you want and how to find the best store that can offer you a product that meets your needs.
Gone are the days when buying glasses or getting prescriptions meant hours in a shop without being sure if you'll find the one that fits. Reading through UK ReviewsBird , some of the best eyeglass stores are now online, though their prices may vary.
Finding fashionable glasses for women can be one of the most difficult things to do as every woman wants glasses that suit her well. MisterSpex is one of the many online eyewear retail stores that provide affordable and various brands of stylish glasses, sunglasses, and contact lenses for customers.
Not all online stores are created the same, especially glasses stores, and because of this, customers' reviews have become an essential feature of online shopping. From these reviews, you can know how good or bad the products are. These reviews also give you an insight as to the quality or otherwise of a store. Still not sure what to check for in the reviews?
Here are a few tips that are essential when going through the online reviews to find fashionable glasses:
· Is the retail trustworthy?
Going through the reviews of the supposed store, you can know if you should carry on with purchasing from them or not. There's a chance you might need to return the purchased eyewear. Check the stores' return policy, warranty, and shipping. For instance, how quickly do they ship? How many days do you have to replace the glasses? Do you have to pay for returns or not?
While some retailers don't allow returns, others offer it. To be on the safe side, it's better if you know all these beforehand.
· The right frame size
One of the notable reasons people find it hard to shop for glasses online is because they don't know the correct frame size for their face. There are three measurements to know before getting eyewear online, and they are; lens width, bridge width- the size of the piece that fits over your nose, and the temple arm length- the length of the arm that extends back to your ears.
If frames don't fit well, they can cause vision problems and headaches since you won't be looking through the lenses.
· Durability
What's the point of getting new glasses if it would break or scratch easily? Going through reviews will give an insight into what the eyewear is like, how strong it is, and whether or not the brand offers add-ons like scratch-resistant treatment, UV protection, and anti-fog coating to protect your lens.
With regards to materials, various chemicals are used to make glasses. As a result of their flexibility and lightness, titanium and titanium alloy are used to manufacture fashionable glasses. If you have a sensitive skin or allergy, through the reviews online, you would know if you should purchase it or not. Frames made from aluminium are affordable but not durable.
· The shape of your face
You'll most likely be wearing glasses more frequently, and you might want to choose a frame that will not only benefit you beyond a more precise vision, but that will also enhance your facial features and make you look great. This is why you should consider your face shape before getting a frame.
· Budget
After considering other factors, the price is another element when it comes to purchasing. Purchasing less expensive fashionable glasses indicates that the material used might be weak, and it might not last as expected. A more expensive one such as designer frames usually ensures quality materials and good craftsmanship.
It's all about the comfort and confidence your glasses give, and reading through customers' reviews before purchasing one guides you in making the right choice. You will also know what store to buy from and at what rate you will be buying.